2018, the Chilean mining exhibition EXPOMIN : 23-27 April 2018 Santiago reesker convention center, Chile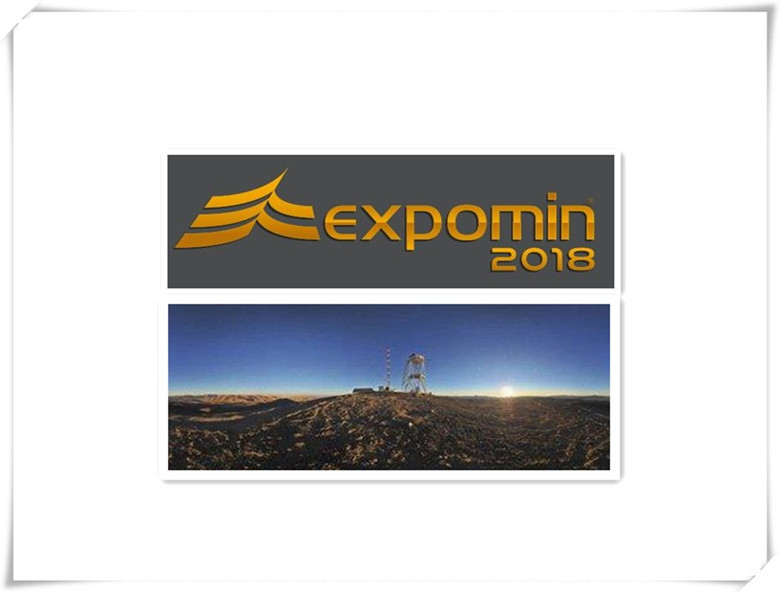 2018, the Chilean mining exhibition EXPOMIN : 23-27 April 2018 Santiago reesker convention center, Chile

Exhibitionname, time and place.
Exhibitiontime: April 23-27, 2018.
Exhibitionvenue: Santiago reesker convention center, Chile.
Exhibitionperiod: two years.

Exhibition introduced: the Chile international mining exhibition (EXPOMIN) is the first,the world's second largest professional Latin American mining exhibition, heldevery two years, the exhibition covers mining machinery equipment and miningore trading.Exhibitions by the ministry of mining, mining commission, thenational association of copper mine in Chile, Chile's big copper minessuppliers association, Chile's state copper company, Chile's state coppercommittee and the state bureau of geology and mineral resources of Chile'ssupport.In 2016, there are about 1,700 enterprises and 4,000 brands from 36countries around the world, with more than 80,000 professional visitors and125,000 square meters of exhibition area.EXPOMIN Chile and Latin America's mostimportant mining exhibition, on display today at the top of the mining industryequipment and technology, the Chilean government and mining department hosted aseminar at the conference, as far as the development of mining industry andtechnological innovation, the situation is analyzed, deal with the futureopportunities and challenges of the industry, is the enterprise the bestplatform for equipment procurement and technical exchanges.

Booth No.:Stand 1N-08
Sample Show:
1. Titanium clad Copper busbar,Stainless steel clad Copper anode bar,Titanium clad Copper wire etc.
2. Titanium Cathodes, Permanent Stainless steel Cathodes, TiPO2 Anode.
3. Titanium Tubes,Plates,bars,wires ;Titanium Screws.
Contact Name: Candy Nan , Trisha Cheng

Contact E-mail:btgty@vip.163.com
Http://en.tiindustrial.com
Sincerely welcome you to our booth to visit!